List of Recently Added 510(k) Exemptions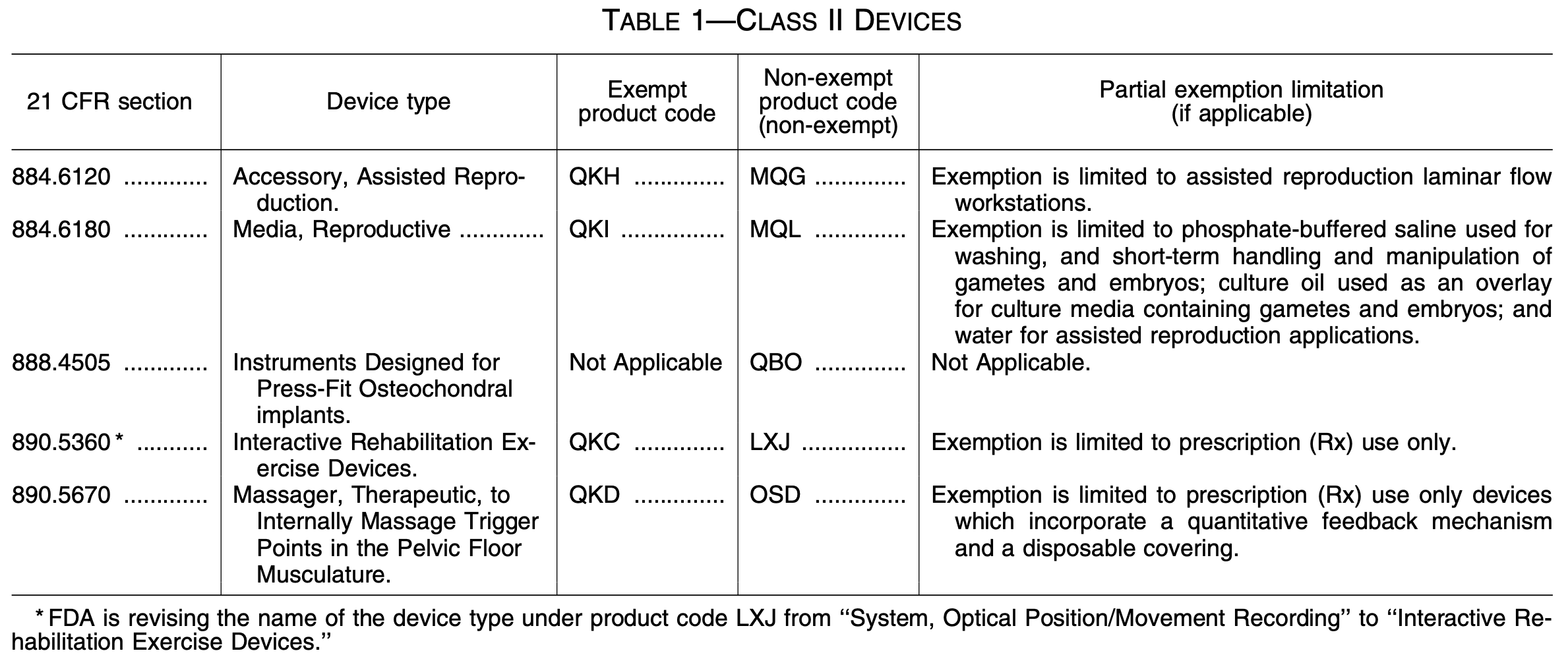 The table above comes from the Federal Register, and it explains the classification scheme (including new product codes) for the new 510(k) exemptions for Class II devices. Clearly, these five exemptions do not have far-reaching implications. This update from the FDA
will likely only be significant to our clients in the fields
of
assisted reproduction, rehabilitation and massaging devices, or osteochondral implants
.
The exemptions were made pursuant to a final rule by the FDA, attached here:
FDA Final Rule: Exemptions from PMN for Class II – July 2020
. These exemptions are effective as of July 22, 2020. Under the 21st Century Cures Act, the FDA may exempt devices from 510(k) requirements if they decide a submission is not necessary to provide reasonable assurance of the safety and effectiveness of a Class II device.